We are Blockpit
Making crypto easy for everyone
01
Our values
We bring trust and efficiency into the financial system of the future
We make
profound decisions
We want
to delight
We respect
each other
We shape
markets
We value
our resources
02
The team
We have solved one of the biggest pain points in cryptocurrency: filing taxes
Florian Wimmer
CEO & Co-Founder
Forbes 30 Under 30. KPMG Alumni. Crypto trader since 2015. Diploma in Media Technology and five years work experience in digital marketing.
Mathias Maier
CTO & Co-Founder
Crypto trader since 2013. Serial entrepreneur, passionate coder and keen on new technologies. Diploma in Interactive Media and Software Development.
Gerd Karlhuber
COO & Co-Founder
10+ years experience in IT consulting. Certified information systems auditor, specialized in data analytics and cyber security.
Social media expert, startup strategist and published author. Successful community developer with abundant experience in community growth.
Dominik Wurm
Head of Design
Devoted to the development of clear and minimalist designs and user-centered interfaces. Sees design as more than just a profession.
Wolfgang Eßl
Full Stack Developer
Passionate Fullstack Developer with a masters degree in Interactive Media. Volunteer Firefighter not only for overheated servers.
Florian Weinrich
Full Stack Developer
Software engineer with a background in media technology during the week. Passionate student and hardware-enthusiast on weekends.
Lukas Frank
Full Stack Developer
Passionate Fullstack Developer with a background in Media Technology. Music junkie and video game enthusiast.
Romana Prommer
Online Marketing
Digital marketing talent with a degree from the FH Hagenberg and a knack for keywords. Tracks not only her to-do list, but also our KPIs.
Vera Eberdorfer
Human Resources & Office Managment
Human Resources Manager with an enthusiasm for recruiting and employer branding. Always on the lookout for talents to enrich the team.
Melissa Hiesmayr
Social Media Marketing
Marketeer with a big interest in social media and the regulatory framework of the crypto sphere. Always keeps up to date with the latest digital trends.
We working at
Make yourself a picture
03
Our advisors
We have a broad network of seasoned experts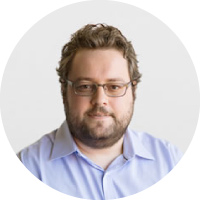 04
Our partners
Cooperations to rely on
04
Roadmap
Setting the bar for crypto tax calculation and portfolio management
Release whitepaper v0
Launch of Open Beta Platform
iOS und Android App Closed Beta
Coinbase, GDAX, Kraken, Bitfinex & Cryptopia Import
1,000 beta users

Active Affiliate System
Release whitepaper
Release PDF transaction report
Cooperation with Federal Computer Centre in Austria
Bittrex, Binance, Coinfinity, HitBTC & Poloniex import
Bonus: developing Cryptocurrency-tax.info
Bonus: KPMG assessed software certificate
2,000 beta users

Livecoin, Bitstamp, Bitcoin.de import & more
Advanced calculation methods (HIFO, Optimized)
Publish Cryptocurrency-tax.info
Security Token Offering

Expand tax alliance in Europe (Germany, Switzerland, UK & Romania)
Include more exchanges
Manual import for special cases (e.g. airdrops, hardforks, gifts, payments & more)
4,000 beta users

Release Blockpit v1
iOS and Android app release
Advanced calculation methods (LIFO)
ERC20 wallet import (balances)
Advanced error handling

Release Blockpit API
Include automated tax calculation for mining & master nodes
Grow Blockpit ecosystem with partners in Europe
Include real-time portfolio monitoring features
Performance optimization
Advanced error handling

Constant Update to Regulation Changes
Additional Features (complete Asset Economics tool)
Expand Tax Alliance in Asia (Japan & Korea)
Set European standard for crypto taxation

Expand Partner network in North America and Asia
Set a worldwide standard for crypto taxation
Partnering with tax authorities worldwide
Expand tax alliance worldwide
Integration in globally predominant tax software
Establish market lead in Europe
We are hiring
Want to join us?